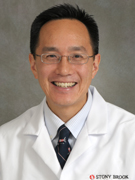 A new report reveals that respiratory illness is common among soldiers returning from Iraq and Afghanistan. The study was reported in the Journal of Occupational and Environmental Medicine that respiratory symptoms of returning soldiers are high necessitating testing.
The chief medical investigator,
Dr. A.M. Szema
had
previously reported
an on-set of asthma in returning soldiers from Iraq and Afghanistan. "Deployment to Iraq was associated with a significantly higher risk of asthma compared with stateside soldiers (6.6% versus 4.3%; with a crude odds ratio, 1.58; 95% CI, 1.18, 2.11)."
The new report states that, "... Twenty-five percent of 7151 troops went to Iraq/Afghanistan and 75% went elsewhere, with more smokers in the Iraq/Afghanistan group (16.1% vs 3.3%). Rates of symptoms and
spirometry
were 14.5% and 1.8%, for Iraq/Afghanistan, versus troops deployed elsewhere, respectively. Both groups had similar forced expired volume in 1 second/forced vital capacity ratios (78%)." It concluded that, "New-onset Iraq/Afghanistan war lung injury is common and rates of symptoms leading to a diagnosis requiring spirometry are high."
A lawsuit
was filed alleging that KRB, Inc.
(NYSE KRB) endangered the health and safety of American soldiers in
Iraq and Afghanistan by exposing them to huge quantities of toxic 
dust, fumes and other air pollution by burning unsorted waste in vast 
open-air pits without any safety controls.


Click here to read more about burn pit claims for benefits and lawsuits. Call Jon L. Gelman at 973.696.7900 or e-mail
jon@gelmans.com